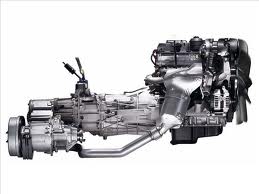 We know how hard it can be when searching for a used Ford transmission on the Internet. There are many sellers out there, but very few that understand the things that you want in a high quality engine. Before you become our customer, we provide you with more than the basic information that you need to help you make a decision to call us and make your purchase. One thing that you will find about GotTransmissions.com is that we have a huge inventory of Ford Transmissions for sale. We carry all makes and models of these transmissions to make sure that you can find exactly what you need for a swap out or new installation.
When we add transmissions to our inventory, we diversify in what we include to give you the best options for finding an exact match. While some dealers prefer to specialize in automatic transmissions, we deal with manual transmissions, overdrive transmissions and automatic transmissions. We want to be a one-stop shop for mechanics, body shops, average drivers and weekend car project builders. Since we purchase our transmissions in bulk, we can offer great deals on transmissions for Ford trucks, cars and SUVs. This means no more of your time will be spent searching for a good deal. GotTransmissions.com brings deals to you.
Sample of Our Ford Transmissions for Sale Inventory
• 1983 – 2012 Ford Ranger Automatic and Manual
• 1990 – 2012 Ford Explorer Automatic and Manual
• 1980 – 2012 Ford F-Series Automatic and Manual
• 1986 – 2012 Ford Taurus Manual and Automatic
• 2001 – 2012 Ford Escape Manual and Automatic
• 1998 – 2012 Ford Focus Manual and Automatic
• 1975 – 2012 Ford Econoline Automatic and Manual
• 1993 – 2012 Ford Mustang Automatic and Manual
• 2006 – 2012 Ford Fusion Manual and Automatic
When it comes to transmissions, we know our stuff and we go the extra mile to help you. We know that fixing up a used car or swapping out an engine comes with a lot of questions that are hard to find answers online. Our transmission specialists are happy to help you with any question that you have. We want you to be sure in every purchase that you make from our website. Our friendly and helpful staff want you to have a great experience when buying your first used transmission or add to your past purchases. The transmission codes for one model year could be different from the next.
How to Order our Ford Transmissions for Sale
Our expert help begins with you getting a price quote. Fill out our easy to use quote form with the basic information about the used transmission that you need. We use this information to deliver the most accurate price. One thing that you will understand is that we make ordering easy and take the hard work out of buying online that you might have experienced with other transmission dealers. Call us at 866-320-1182. Our transmission experts are ready to help you buy one of our Ford transmissions for sale.