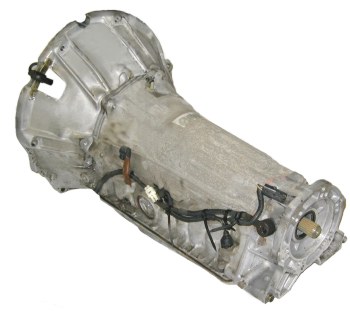 The 1500 code used for trucks in the U.S. market shared by both Chevrolet and Dodge. This identifier could be referring to the Silverado, Sierra or Dodge Ram trucks. Before buying a 1500 transmission for sale, it is important to know the options that are available in the U.S. Not all transmission retailers publish transmission codes to help buyers identify units. The Chevrolet and Dodge gearboxes found here at Got Transmissions are always numbered and ready for national shipments.
There our multiple editions of transmissions that share the 1500 designation. Chrysler was one of the first to take hold of the 1500 series in its Ram division. The TorqueFlite transmission series first used in the 1960s was updated in the 1980s with better technologies. Some popular transmission codes used in the Ram 1500 series includes 42RH, 47RH, 46RH, NV3500, 45RFE and 545RFE. These units are built in automatic and standard edition for the Chrysler produced trucks.
1500 Transmission Codes: Chevrolet and Chrysler
General Motors created its own line of electronic and standard edition transmissions that are synonymous with the 1500 light-duty truck series. These units include 4L60E, 4L65E, 4L80E, Allison and NV4500. This range in manufacturing helped to deliver the quality that Silverado and Sierra trucks are known for providing in the United States. New Venture Gear is the only transmission manufacturer to successfully provide manual edition assemblies for Ram, Silverado and Sierra trucks at the same time.
Purchasing your first transmission replacement on the Internet can be frightening. The lack of customer service, available inventory and low quality found through many online retailers can be disheartening. The Got Transmissions company created this resource to introduce available inventory and low pricing online. The frustrations of a transmission buyer are understood at this company. All inventory for used 1500 transmissions in stock is personally evaluated prior to distribution. The fulfillment services that are provided after transmissions are purchased helps seal the deal with timely delivery.
1500 Transmission for Sale Price Quotes
All quotations that are delivered by Got Transmissions take place in two forms. The first form is the toll-free telephone call center method. This transmission research strategy is used by U.S. buyers who prefer speaking in person with a trained expert. Dialing this number introduces pricing and a range of options provided to all buyers. All specialists who perform price distributions are available to lookup transmissions codes, VIN numbers and other information deemed essential for making purchases easier.
The second form is using the price quotes feature direct on this page. The navigation system at the top of all pages on this online resource is where the research can begin. All prices that are inserted into the system and delivered to the general public are automatically updated. Each inventory adjustment, price change or other modification is immediately reflected inside this digital quotes delivery system. Using this online-only tool to find preowned 1500 auto transmission inventory online is a real time saver.