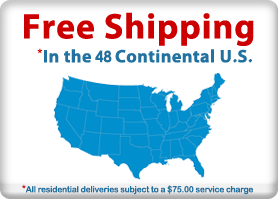 >> Rebuilt Transmissions
Rebuilt Transmissions
Every Make. Every Model.
Rebuilt Transmissions
For every vehicle owner, there is nothing worse than having your transmission fail. Unlike other engine problems, where you still may operate your car truck or SUV, a broke down transmission means you pretty much aren't going anywhere. If you are in need of a quality rebuilt transmission to get you back on the road, call GotTransmissions.com today. Our experienced transmission specialists will answer all of your questions and then help you find the completely rebuilt used transmission that you have been searching for.
Depending on the age and model vehicle you drive or if you are on a budget, a new transmission may not be an option. If this is the case and you are on the market for a quality refurbished transmission, then GotTransmissions.com is the solution. All of our quality used transmissions are completely rebuilt from top to bottom and then put through rigorous testing to help ensure that your rebuilt transmission will have you running like you just pulled out of the dealership. Call the toll free number at GotTransmissions.com today to learn more.
At GotTransmissions.com, we understand that having a quality rebuilt transmission when you need it is vital to the life of your vehicle. For this reason, we have a huge warehouse filled with quality new and rebuilt transmissions for every year make and model of vehicle on the road. And in the rare occurrence that we don't have the used transmission you need, GotTransmissions.com has access to transmission dealers and suppliers from across the country through our national database, helping us find any transmission and ship it quickly and efficiently to your front door or any service center you desire.
So don't wait any longer. If you are on the market for a quality rebuilt transmission call GotTransmissions.com today. our friendly and knowledgeable staff of sales associates is on hand to answer all of your transmission questions and provide no hassle, no pressure service when you are ready to buy your rebuilt transmission. Call GotTransmissions.com today, your rebuilt transmission specialists.