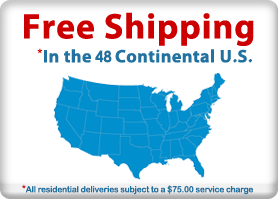 >> Welcome to GotEngines.com
Warranty
What Will Void a Transmission Warranty:
Transmissions not installed to industry standards
Transmission used during racing or similar uses
Lack of proper lubrication
How Transmission Warranties are Activated:
Please call the warranty department at
1-866-320-1182
or send a request through email at
warranty@gottransmissionsemail.com
.
Details for Transmission Warranties:
Got Transmissions warrants to every purchaser that gearboxes sold through this website are without damage of any kind, oil problems, gear issues or other disruptions in the complete units. The term transmission refers to a complete unit that includes all gears and applicable automatic or manual controls.
Company Standards:
Got Transmissions reserves the right to replace a gearbox for any customer with a similar unit of a similar price if necessary. A refund of the purchase price could be processed if a unit is found to be defective upon company examination. Labor costs are limited to $65 per hour and higher rates will not be paid for each claim. A limit of 10 hours maximum will be payable if a claim is approved.
Warranty Limitations:
The used condition transmission assemblies that are promoted on the company website apply to the warranty terms herein. A misuse of each assembly or incident during installation will not be covered by the warranty terms. Every transmission is to be installed within a 30-day period of time after purchase in the USA from Got Transmissions. The activated warranty terms are not refundable after sales are complete nor is the warranty coverage transferable to a different person other than the original purchaser of a transmission. Transmissions used in competitions that include racing events are not covered under the terms of coverage supplied after warranty activation. Transmissions that have been repaired by a customer or modified using non-OEM parts will be voided from warranty protection. Improperly lubricated transmissions are not covered by any warranty terms that are included in the policy package. Every warranty for a used transmission must be validated and activated by Got Transmissions during the specified time period and claims are accepted only on a case by case basis. CVT transmission units are not included in the warranty coverage. Transmission fluid changes must be made according to the automaker service schedule during the time of ownership when within the warranty time period. All vehicle thermostats, gauges and temperature controls must be in working condition and be validated to ensure coverage is applicable for each transmission. Seals that are leaking are never covered in the terms of warranty. A replacement could be completed under the terms of the warranty only if a repaired or serviced part requires seals or gaskets to be changed by Got Transmissions.
Terms and Conditions for One-Year Parts and Labor:
Coverage expires after 12,000 miles are clocked on the odometer of a vehicle after installation or when 12 months have passed since the time of purchase. Extended coverage begins only after the 14th day of purchase and the 501st mile is clocked after installation.
Covered Transmission Components:
The following components are included in the coverage supplied: torque converters, oil pump, drums, sprag clutch, forks, governor, planetary gears, bearings, shell and sun gear, synchronizer and shift rails. No sensors or external sensors are covered. Got Transmissions reserves the exclusive right to decide to replace or repair a unit or provide the replacement cost not to exceed $2500. No freight collect or other freight charges will be paid. Only one repair or replacement is granted for each transmission purchased.
Transmission Warranty Exclusions:
The following list is a portion of issues that can happen during the ownership period of a transmission and are not included under the coverage terms. Abuse, irregular lubrication or oil changes, storage costs for repairs, poor road conditions, acts of God, towing, coolant problems, owner neglect or negligence, improper load capacity, certain acts of war or unexpected riots, overheating and electrical issues. Any transmission components that are burned out or worn prior to the customer activation of the warranty coverage are not covered. Defective or broken parts that are listed in the terms and are validated after inspection are included in the coverage terms. Purchases from within the United States are the only purchases eligible for warranty coverage. Automaker parts that are factory recalled or components that are not included in the coverage are not covered under any of the terms herein. Commercial use of a transmission or connected parts is not covered under the standard terms unless prior payment is made to purchase the applicable commercial coverage plans at the time of purchase.
Disclaimer:
The terms and inclusions that are provided through this warranty page are subject to changes and modifications at any time. The entire range of warranty terms presented here should not be misunderstood to be complete, accurate or in unchanged form. A complete coverage policy should be requested at the time of transmission purchase and should be considered the primary warranty terms document.