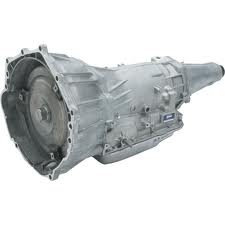 GMC brand of vehicles is a popular alternative to the strict Chevrolet vehicle offerings. The GMC series offers almost identical vehicles as the Chevy brand. There are some exceptions to this rule especially for transmissions. While many of the Chevy vehicles rely on the 4L60E series, the electronically controlled 4L65E was used for the Yukon and Denali series. You can find this GMC transmission 4L65E edition right inside of our actual inventory. Got Transmissions does not sell parts for other dealers. We supply our own transmissions to help those replacing them to do it cheaply.
The 4-speed transmissions that we sell to customers around the U.S. and Canada make perfect replacements for nearly all GMC based vehicles. The actual acquisition of these parts is not usually witnessed by our customers. The individuals or companies that purchase here get to see the final product when it arrives at their location. You can find used or rebuilt editions inside of our facility. You choose the type that you want to purchase. All we need from you is the basic information before we ship one to your location. We make it easy and fast to find what you need entirely online.
GMC Transmission 4L65E in Stock
You can search the Internet for hours or days just to find a company that has what you're searching for in stock. You can browse classifieds or you can use auction websites to try and get a deal. What many customers realize is that the legwork required to get quality used auto parts is exhausting. What Got Transmissions does for you when it comes to GMC transmissions is we've already evaluated what we sell. You don't need to make any comparisons. Our internal mechanics have already evaluated the tranny condition and mileage. What you get is exactly what we claim it to be online or by phone.
Your mid 1990s or 2000s GM based vehicle will not do without when we supply you. If you're an individual, you need nothing to purchase from our company. If you represent a company, we're ready to send to you instantly. Get the 4-speed automatic transmission you came here for a low price. Did you know we include a warranty? All used components receive this protection here as a courtesy to customers. We're usually able to send out these transmission for no cost to you. Your quote will inform you if we are not able to qualify your 4L65E for free shipping. We're always finding more ways to help lower the cost of a transmission swap or replacement. We listen to customers and they reward us with repeat business for it.
GMC Transmission 4L65E Price Quotes
Do you see the quote form right on this site? We built that for you to use to get quotes any time of the day or night. Choose the year and the model transmission you want to get a quote on here. You're offered our lowest price without any hassle. Call into our company using our toll free number and we'll also help you over the phone. Get your GMC transmission for sale today.