Need Used Chevy Transmissions? Get Yours from Got Transmissions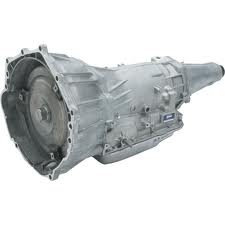 The Chevrolet transmission is one of the firsts in the auto industry as a whole. General Motors as well as Ford Motor Company have shared the spotlight for development. GM builds here in the U.S. and in other parts of the world. When you go to buy used Chevy transmissions, you have to be careful. This is because quality does not always translate between dealers. The Got Transmissions company buys and sells authentic units. These are checked for quality first.
The Hydra matic transmissions first made in the 1940s boosted GM auto sales. These were manual transmissions and considered top of the line at the time. The Oldsmobile brand was the key component in the success of these models. The investment in Buick also helped GM retain its manual transmissions lead in the industry. This development lasted until 1960 when newer types were used. Finding a used replacement transmission isn't hard on this website.
Buyer's Guide for Used Chevrolet Transmissions
There are plenty of builds available. What you need to know is which one you need. Most four-speed gearboxes are automatic after 1980. The manual units are still produced although these have increased in size. GM has partnered with Tremtec and other builders to produce five and six-speed transmission units for use in its vehicles. You could have a light-duty, transverse or longitudinal design. The placement of the gearbox assembly is crucial to automotive operation.
Electronic controls are a new technology boosted in the 1990s. Got Transmissions is one of the leaders in manual, automatic and electronic editions. We're constantly buying from junk yards, salvage companies and others that have above average condition inventory. We give customers high quality. In return we get repeat business. It's a sales motto we live by here. You deserve to have a great replacement tranny. We're here to help you find the one you need. Browse our growing inventory. It won't let you down.
Used Chevy Transmissions Prices
You can generate our prices right here. Just fill out our quote form. We don't ask any information. We need to know the year and the make of your transmission. Our team goes instantly to work. You're greeted with a match in our system here online. This does two things for you. The first is introduce you to our low prices. The second gives you the ability to order faster. You can toll-free here too. Our Chevrolet transmission specialists are here to help. Make your decision. Save money now.