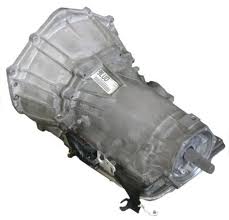 Chevy Cruze started as a concept vehicle for the Tokyo market in 2001. The subcompact design worked well in European countries where economy is more important than engine horsepower. The introduction in North America in 2008 has helped provide this sedan to more vehicle owners. Both five-speed and six-speed transmissions are available for this vehicle. The Chevy Cruze transmission found inside our warehouse inventory includes the manual and automatic additions built by General Motors. The price difference for these here at gottransmissions.com is instantly recognized by buyers when pricing is compared to other retailers online.
Finding a quality gearbox takes more effort than a simple Google search. Reputable dealers purchasing OEM units from distributors provide the best way to find excellent condition units in preowned condition. The used units that arrive to this company for sale are checked first for quality and internal functionality before additions are made to the warehouse inventory. Our expert team buys exclusively through top distributors that also supply automotive dealerships in the U.S. These genuine GM transmissions for sale are offered to our customers at discount prices. These low mileage transmissions work perfectly with Ecotec engines.
Chevy Cruze Transmission with Extended Warranty
Buying preowned auto parts like a transmission can come with a certain level of fear before installation is made. High mileage, internal damage and the wrong transmission type are valid concerns that buyers have after purchases. Got Transmissions earned its reputation in the auto industry by providing expert quality parts and preowned condition. The Chevrolet inventory carried here can rival a new transmission purchased from the dealership. While these units do have mileage on them, the functionality is not different due to our inspections and quality of the parts that are purchased. Customer value remains high with every shipment that we make due to our commitment to satisfaction.
The warranty coverage provided with each sale can offer up to two years of protection after installation is made. The parts are protected for all buyers to ensure quality GM transmissions are received. Shipments are made from our own warehouse and we've eliminated the cost of shipments for customers. The incentive for free shipping has helped our company rise above competitors in used transmission industry. The removal of shipment fees has resulted in immediate price savings for all inventory shipped from state to state. The experts at our company are available at any time since a toll-free number provided on this website.
Chevy Cruze Transmission Immediate Price Quotes
Calling and speaking to a specialist is the traditional way to find out information and other details before purchases are made. We've updated the technology on this website to provide an instant quote system for all transmissions in stock. With a simple click of the mouse, any customer performing research here before purchase can receive immediate pricing entirely online. This method of delivering pricing is exclusive to our company in one way that speeds up the research process for price comparisons. Take a moment and choose the method that you prefer to receive your immediate price quote.