Get Your Transmission
Get the best prices online from our large selection of Used, Rebuilt, Engines and Transmissions.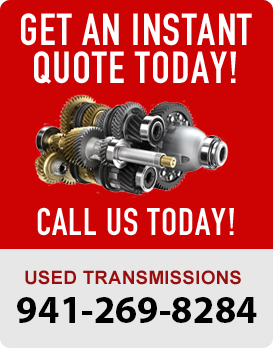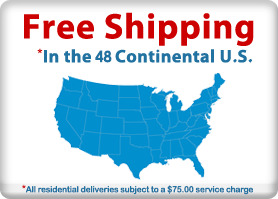 >> Blog Navigation
You are currently browsing the archives for the Rebuilt transmissions category.

Pages

Archives

Categories
>> Welcome to The GotTransmissions.com Blog
I have to admit to you I was the owner and operator of a transmission repair shop from 1982 to 2006, when I sold it. I answered the phone most of the time and spoke with my customers. Lots of questions were always asked. One of the most common questions statements was "I think I [...]

We get lots of calls for replacement transmissions. There is so much more to buying a replacement transmission than just calling around and buying the cheapest one or first one. Like choosing a doctor, it makes sense to look for the best doctor or the best replacement trans. for your car. Almost to a tee, [...]

When it comes to replacement transmissions, choosing one by yourself gets complicated. Transmissions more than any other auto part breed fear and confusion. We sell automobile and truck transmissions, these are fully "rebuilt" automatic transmissions for sale, which is a technically identical term to "remanufactured". Other forms of transmissions for sale will be addressed at [...]

Did you just have a transmission failure and becoming frustrated with trying to make sense out of the various terminology and concerns involved in locating some reliable and consistent information to go by? It makes the process look like brain surgery. It does [...]

Most people don't even think about the difficulty and art form of removing and installing a replacement transmission. The success of replacing a transmission can be compromised just as easily by an inexperienced installer as it can by purchasing less than perfect transmissions. Replacing a transmission in [...]

Every time I sold a transmission job, it usually came after I showed my customer the transmission completely disassembled down to the nitty gritty witty. The first thing most people would say is, "wow, all of those parts fit in that case"?
Looking at the picture it's [...]

After a lifetime (35 years) of rebuilding transmissions, installing transmissions and owning a transmission shop, several reasons pop into my head for dealing with a professional transmission company that is prepared to rebuild transmissions. Rebuilding transmissions is hard work. I had to have my [...]

One of the best automatic transmissions for cars and light duty trucks is the General Motors 4L60E. What that stands for is a 4 speed, Longitudinal (rear wheel drive), 60 Series, Electronic overdrive automatic transmission. What makes it so good is partly due to the original design and making [...]

You are on vacation and in an unfamiliar area when your car starts to lose it's pickup and stops moving. Pull off the road and call AAA for some help. As soon as the tow driver mentions to you that you may need a rebuilt transmission, [...]

I think it is important to be able to distinguish the differences between remanufactured transmissions and transmissions when you have a serious need for one. There are plenty of other terms being used that essentially mean the same thing. What I can see is that some transmission supply [...]