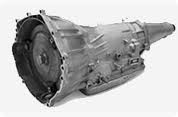 Dodge Spirit was one of the cars that lead Dodge to new sales heights in the decade of the '90s. The Spirit was unique in many ways and some of the features had nothing to do with the interior amenities that were provided. The transmission that was used in the Spirit could be one of five different versions. As technology became more advanced, Chrysler offered additional 4 and 5-speed transmissions. We have these Dodge Spirit transmissions for sale everyday right from this website. We give what we believe to be the lowest online prices. We also ship transmissions free of charge in the U.S. That's some on many differences between www.GotTransmissions.com and other sellers.
We believe in the parts that are manufactured by Chrysler or certified third parties. We do not buy transmissions that are produced in foreign countries and sold for replacements. We keep things just as Dodge intended with an OEM transmission. We know that our customers or business owners that purchase what we sell expect nothing but the highest quality. If you need to know what Spirit transmissions we have, we have the following models in stock now:
• A413 3-speed
• A523 5-speed
• A568 5-speed
• A604 4-speed
• A670 3-speed
Dodge Spirit Transmissions for Sale
Quality is very important to our business. Even though we sell used gearboxes, we still maintain one of the highest quality levels that can be found online. There are hundreds of sellers offline that have cheap quality and these are usually what ends up on eBay and other websites. The parts suppliers that sell us transmissions all limit their sales to professionals only. The helps to weed out any sellers that do not meet quality and volume standards. When we make a transmission purchase, we buy in large quantities. We do this because it is required by the seller and we get a price break that way. All of the reductions that we get in price are subtracted from our customer purchase price.
It's hard to find a reputable seller when you need a quality used transmission. One of the struggles that customers face is not being able to physically inspect the part before it is shipped. We ease the fears of our customers by doing in-house inspections. Our staff of Dodge mechanics knows what types of things to search for when evaluating a used transmission. We do internal and external evaluations of all of our Spirit transmission stock. Nothing gets by our testing that is passed on to a customer. If something is found to be inaccurate or problematic, it is addressed in a professional manner and the issue is corrected. We sell nothing but the best FWD transmissions and prove it with our extended warranties.
Dodge Spirit Transmissions for Sale Price Quotes
Right on this website is where all quotes are handled. Use the Dodge quote system we created to get the low price you want. You can even call 1-866-320-1182 if you need help. We work quickly and never waste any of your time during your transmission search. You expect a high quality part and we give one to you here.