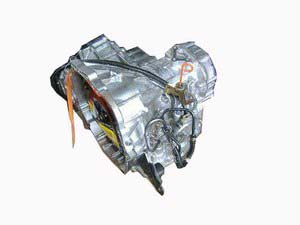 Toyota Camry is one of the only cars currently in production that are used worldwide. The Toyota brand name and marketing power that it has created since the early '80s is impossible to stop. Most Camry vehicles are 4-speed cars. There are at least 9 different Camry transmissions that have been used. Your vehicle might need the A140E/L, A540E or A540H if it was produced before 2001. Later transmission codes started with a "U" and are also used in the Hybrid versions. We have Toyota Camry 4-speed transmissions for sale at prices you cannot believe. We are probably the lowest price you will ever find online here at www.GotTransmissions.com.
We believe in customer service although many companies have forgotten it. Every step that we take toward the future is for each and every one of our customers. The way that we find and buy Toyota transmissions to how they get shipped here is a true mark of excellence. We import transmissions in large quantities and this helps us to reduce the selling price. We are not a dealer that has one or two gearboxes lying around a warehouse hoping that someone orders one soon. We send out hundreds of the Camry transmission every month in part because we offer the cheapest prices.
Toyota Camry 4-Speed Transmissions for Sale
It's not all about low prices for us. We enjoy getting our hands on quality used transmissions to resell. We even offer rebuilt versions for those customers that are searching for the quality of a remanufactured unit. These are in just as good of shape as our used units. Since we work directly with dealerships and other wholesalers, we never have a problem finding what is needed. There are some Camry cars that have a 5-speed or a 6-speed transmission. We can get those versions too. It is up to what our customers demand. We try to stock both late model and newer versions to give every person a great opportunity to find something at a good price.
The 4-cylinder engine that most of the Camry cars use fits perfect with the Toyota transmissions that we have in stock. You do not need to install any type of adapter or other device to get them to fit. We are experts at finding OEM parts and never settle for something that is not a true and genuine part. The hard work that our buyers do always pays off in the quality of the inventory that shows up here. You will never wait to get a transmission nor will you ever be dissatisfied with what you receive. We have the highest level of customer satisfaction that is possible for an online seller. We are listed with several top agencies that grade businesses on performance and professionalism.
Toyota Camry 4-Speed Transmissions for Sale
Quotes are one of the things we do best for customers around the world. These quotes are sent out right from this area of our website. Try the Camry quote form we have created. It's easy and your quote can be accessed 7 days a week. You can call 1-866-320-1182 if you need any assistance. We are friendly and here to help you with a Toyota transmission.