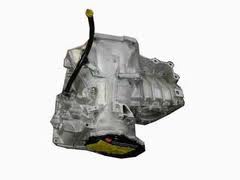 Dodge Neon or Plymouth Neon was always a great seller. This car had it all. It gave buyers the right amount of horsepower and a generous amount of gas mileage. It also gave buyers one of the best 3-speed transmissions ever built by Chrysler. The 31TH transmission is a TorqueFlite transmission and was used for over 20 years as the go-to model for compact cars. This 3-speed forward transmission has always stood the test of time. You can find this used Dodge Neon 31TH transmission inside of our warehouse for less. We can ship it to you at no additional charge. We are the transmission secret for many dealers and automotive professionals online.
Searching for a Chrysler transmission online can bring all sorts of challenges. You could search with catalog dealers, on auction websites and classified listings. One thing that remains the same with these companies is the quality is usually low. There are too many sellers in the transmission industry. There are not enough professionals. When you arrive at www.GotTransmissions.com, you will immediately understand our level of professionalism. It's everywhere and you don't have to search hard to see it. The use of our toll-free number, our expert transmission staff and our huge inventory are three of the professional things we provide.
Used Dodge Neon 31TH Transmission
There are many problems that a dealer can come into when selling in the used transmission business. We have practically been through it all. We've seen locked up transmissions, Neon transmission fluid that has never been changed, busted gears and blown torque converters. Our level of experience keeps us on guard at all times. When we make contact with our auto parts suppliers, the first question we ask is about the mileage on each transmission. We know that one that has a lot of mileage on it might not be attractive to our customers. We want all customers to get thousands of miles from one of our Neon transmissions for sale.
Doing a Neon transmission installation is not something that is difficult especially when you have a quality product to start with. What we do is inspect and certify all that we buy. We do this to keep our quality high and to build a great reputation for our company. We are known for two things when selling transmissions. The first is our huge inventory for sale. The second is the condition of what is sold here. Our lowest pricing and free shipping offers can be thought of as an additional bonus. We don't stop working for our customers after the sale is complete. We put in a lot to get a lot out of our company.
Used Dodge Neon 31TH Transmission Price Quotes
You're just moments away from the lowest Neon transmission price quote you will find. We achieve this pricing with the quote form you can find at the top of this transmission page. Use it now and we'll tell you how much money you'll save. You can even call toll-free at 1-866-320-1182. We'll match you with a 31TH transmission and ship it out for free.