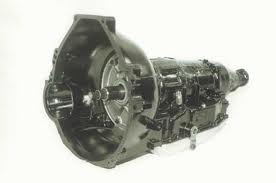 Many firsts happened with Ford due to its design and development through the years. Automatic transmissions were nothing new to the auto world until Ford created its version that made everyone stop and stare. The AOD transmission was specially made for overdrive. It gave economy where other transmissions didn't and only four gears were required for functionality. You will have no trouble finding a Lincoln Mark VII transmission for sale from our inventory. Ford used the AOD in the Lincoln and other top brands to take these cars into the future. Here at www.GotTransmissions.com you always get the best for your money.
Whether you own the Lincoln that you need a transmission for or not, one thing that can never be denied is the quality that Ford gives out. Making best engine lists, breaking sales records and reaching all levels of customer satisfaction does not happen overnight. Ford Motor Company are masters at marketing and creating products that sell. The Mark VII transmission is no different. Due to our strong Ford partnerships, it is relatively easy for us to find these transmissions that are more than 20 years old. Our team works very hard to fill up our inventory with hard to find transmissions for sale online.
Lincoln Mark VII Transmission for Sale
You might have came to our website searching for the alternative AOD-E transmission. This is the electronically controlled version that was put out in the 1990s. We have this transmission for sale too because it is for the Lincoln Mark VII. The gearboxes that are positioned in our inventory get there because they are tested before we sell them. It is important to us and to our customers that we sell auto parts that are not damaged or defective. You can find a low price for an eBay transmission and get eBay quality in return. Our company is professional, uses the highest quality used transmissions from ford and we still ship out orders for free. Does eBay do that? Whether you are a junkyard, mechanic or salvage yard doesn't matter. You get a great transmission here.
Our team of freight specialists are all trained and know how to handle our inventory correctly. There are no damages or shipping delays that happen from our end. The contracts we have for freight carrying come from reputable companies that deliver our gearboxes on the day and time that we ask. There are no problems with any of our transported transmissions. Most companies that ship for free like to ship the slowest method and make you wait longer to get what you order. We don't do there here. We always ship Ford transmissions fast.
Lincoln Mark VII Transmission for Sale
Quotes can make or break your enthusiasm when buying transmissions online. You easily can get your hopes up only to find that the price you pay is too high. You never experience that here. The quotes we give are accurate and our quote form is in use 24/7. Getting a great price is never a complication here. You can even call 1-866-320-1182 for fast help. You are never alone when buying a transmission from the Internet. We take care of you.