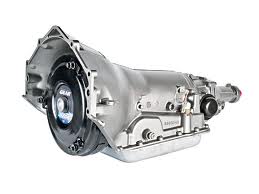 Need an Auto Transmission? Get Yours from Got Transmissions
Replacing a transmission is one of many expenses you'll encounter as an auto owner. Two things usually happen with a bad transmission. The first is that you call a mechanic to get quotes for repair. The second is that you're on your own to find a replacement gearbox. An auto transmission can last a long time when it's taken care of properly. You're on the right website if you're searching for a used resource. That Got Transmissions difference is immediate when placing orders here.
The amount of gears transmissions have often dictates the price. Older vehicles use three-speed editions. These include Ford, Chevrolet and Dodge models. These are most often manual gearboxes. These can be found inside passenger cars and light-duty trucks. If you have more gears than three, it's likely that you have an automatic or late model manual unit. The good news is that you can find a replacement here. This means no more depending on third parties to help you.
Auto Transmission Service Prices
The cost to replace transmissions varies in the U.S. Some cities like New York have the highest per-capita repair costs in the nation. Higher income states have higher repair fees. You can spend your time searching or saving money with a trusted dealer. Got Transmissions has been selling gearboxes online since 2007. Decades of offline sales have built up the current auto transmission warehouse inventory. Saving money is essential for auto repair. You'll find that automatic, manual or import transmissions are less expensive here.
Aside from the repair costs, you might be paying someone to install a unit for you. This is part of the reason for the low prices offered here. Saving money upfront is easy. The offer for no charge freight remains in place for buyers. A representative of a transmission shop can make purchases here too. What is put in place is a massive inventory ready for sale. All 50 U.S. states are shipped to on a weekly basis. Thousands of buyers shop this online resource.
Auto Transmission Prices Online
The quote form here will help you. Enter the year of the tranny that you require. Enter the make that you need. The quote system does the work on our behalf. It returns our price. This all takes place online. There is no exchange of personal information. The toll-free customer support number used here can be called if required. Prices are also delivered using this method of customer relations. Getting an automotive transmission for your type of vehicle is simple here.