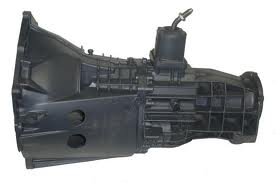 Cadillac SRX is one of the few crossover SUVs that General Motors has produced. It is easy to think of the Chevrolet Suburban as one of the best selling full-size vehicles. The Cadillac extension of the SUV is one that is made with the same class and amenities as the sedans. The automatic 5L40E is a 5-speed transmission that was selected by GM to be used as the main gearbox in the SRX. This transmission was produced between 1998 and 2007 before it was replaced. We have the Cadillac SRX 5L40E used transmissions that customers want at low prices from this transmission website. We even ship totally free of charge.
The electronically controlled 5L40E transmission was used in several BMW cars. General Motors put a lot of time and money into developing this unique transmission. It is specifically designed to handle the demands of the V6 and V8 GM engines. This is a rear wheel and all-wheel drive gearbox. It was widely popular during its production. We are able to secure good deals when buying these units because of our storied history in the automotive world. If you've just found our website, you might be unaware the Got Transmissions is a major supplier to thousands of customers and auto related businesses.
Cadillac SRX 5L40E Used Transmissions
SLR and STX models use the 5L40E transmission too. We do sell a lot of these and do everything we can do to assure a customer of the value and condition before a sale is made. It would be too easy for us to list generic specs that anyone can publish on a website. What we do instead is inform you of our company and what exactly you are paying for when you do business with us. The used transmissions you find here are OEM. These are not poor quality rebuilt or aftermarket rejects. We do have an internal staff of GM trained transmission mechanics that review the units that we purchase.
Our customers get to take advantage of several options that we include with a purchase. The first is our warranty coverage. We always sell transmissions that include our basic warranty. The length of time the coverage will last depends on how old each transmission is in stock. The second thing that we give is free shipping. We might not always be able to offer free shipping on transmissions but right now we do. This is easily a savings of a couple hundred dollars. The third thing we include is customer service experts. We talk with you and walk you through each step of the buying process. We're here to help you and not sell to you.
Cadillac SRX 5L40E Used Transmissions Price Quotes
Two ways to get quotes here give you the variety you demand. The first is a simple phone quote. Call our toll free number at 1-866-320-1182. You get to speak with passionate experts that will give out our pricing immediately. The next way is to use the our Cadillac SRX transmission quote form here. It's fast in itself and you can access it 24 hours a day to get all of the pricing information you need.