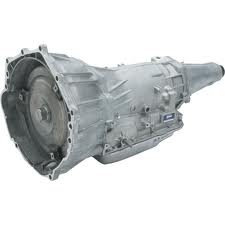 The Trailblazer SUV from GM is one of the top selling brands of the past 20 years. This luxury sport utility model featured larger engines and a reliable transmission. GM paired this vehicle with its ever popular 4L60E gearboxes. These are the very units that are sold at Got Transmissions. These evaluated assemblies make great installations or can be resold to another person. There is no fear of quality in these certified preowned 2004 Trailblazer transmission builds.
The four-speed nature of the 4L60E gearbox is only one of the highlights. General Motors relied heavily on this unit through the 1990s and 2000s until newer technologies were born. These smaller and more centralized units remain popular as used units. The larger six-speed versions that are offered like the 6L80E can also be found using this trusted resource for replacement inventory. The GotTransmissions.com company reputation rides on every shipped unit in the U.S.
Used GM Transmissions for Sale: Automatic Editions
The Trailblazer SUV relied on the automatic transmission. The larger body style fit well with the automated shifting patterns. While other trucks from GM also offer manual gearboxes, the Trailblazer units that are promoted here are automatic. The warranty protection that is attached with each build is something special. There are plenty of second hand sellers offering inventory online. What matters when installing a gearbox is the future quality and reliability. All automatic GM transmissions for sale here are judged for quality and performance.
How much are transmission replacements? The answer to this question depends on what dealer is used. Got Transmissions is a national dealer with an ever-growing network of suppliers. The bulk discounts for used transmissions that are provided by distributors helps keep pricing here lower. The average list price for Chevy units found online are a lot higher than the price quotes distributed here. All replacement motor vehicle gearboxes for Chevrolet Trailblazer vehicles here are top quality.
Preowned 4L60E Transmissions for Sale
Knowing how much a transmission will cost is only part of the pricing equation. There are many companies selling units that jack up shipping costs upon sale. Every previously owned gearbox featured here is inclusive of all costs. This means that warranties, shipping costs and cost of each unit is including the price quotes. All quotes are available through the automated research tool found at the top of this page.
A person who feels comfortable using online tools will appreciate this system. A person who wants more information about Trailblazer transmission inventory can toll-free. A national number has been established to help all buyers feel safe and comfortable when buying gearboxes. All builds that are in stock are quoted using this resource. The entire production schedule for the Chevy Trailblazer SUV is represented in the gearboxes listed for sale from Got Transmissions online.