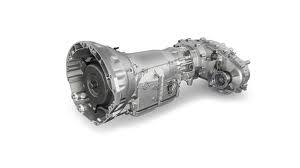 The Chevy S10 stood the test of time for GM for over 25 years. Not many vehicles can last more than 5 years in the U.S. auto industry. Not only did the S10 last, there are still millions of these trucks on the road everyday somewhere in the world. We sell used Chevy S10 transmissions for sale at prices that are so low we can't publish them on our website. We have strict agreements with our distributors to not announce our low price publicly. We give you our low price when you call us or use our online quote web form.
One of the unique things about the S10 is that it branched off into vehicles other than pickups. The S10 Blazer was a very popular vehicle as well as the GMC Jimmy. Our transmissions date back to the early 1980s up into 2003 when Chevrolet terminated the S10 brand. If you own a junkyard or scrap yard, we sell transmissions to these types of businesses each day. You do not have to own a business to get our low Chevy transmission prices. We sell to regular drivers too. Our passion for automatic and manual transmissions ensures you always get the best for your money.
What's in Our Chevy S10 Transmission for Sale Inventory?
We get that question a lot. You will find every model of 4-speed, 5-speed and 6-speed transmissions. If you need a 1983 Chevy 4-speed transmission, we have one in stock ready to ship. If you need a 1987 S10 automatic transmission, we have those in stock too. We have anything for Chevrolet that was made from 1990 up into the 2000s. Our buying power gives us the chance to purchase bulk shipments of transmissions around the county. Although we sell used transmissions, we have the best quality with the lowest mileage that you can find online.
The price and quality of our used transmissions for S10 never fluctuate. We have an expert team of transmission buyers that buy the best. We have rejected a transmission or two in the past that did not meet our quality standards. We put our name on quality used transmissions and expect nothing less for our customers. You will never have to have one of our transmissions rebuilt after you install it in your Chevy vehicle. Our personal integrity as Chevrolet transmission mechanics and sellers is too high to let that happen to you. Every person that buys a transmission from us is 100 percent satisfied.
Get a Quote for Chevy S10 Transmissions for Sale Today
Calling 1-866-320-1182 puts you in touch with our Chevy transmission experts. This means you will not sit and wait on hold or have to listen to the worst music on the planet. We answer fast and give you your price quote in under a minute. Price checking is normal. We know our low price will please you. You do not have to go elsewhere to check for a lower S10 transmission price. You will not regret discovering our low price. We are committed to being the lowest price transmission seller on the Internet.