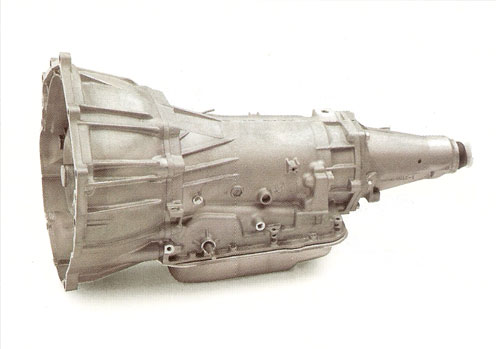 GM produced its 1964 edition TH400 gearbox as a replacement to the underperforming Powerglide assemblies. The turbo hydra-matic series launched in the 1960s set the production schedule for later gearbox development. GM produced this edition until 1984 although it remains a popular replacement choice. The Got Transmissions company holds one of the largest searchable GM inventories available online.
The TH RPO codes are sometimes listed as THM on some assemblies. The base models are the same design. These three-speed transmissions were meant for installation into two and four-wheel drive vehicles. This means that all Chevy, Buick, Oldsmobile, GMC and Pontiac brands used the 400 transmissions at some point. The 1984 elimination of this build by GM in favor of the 700R4 and similar models does not affect the inventory listed here.
TH400 Transmissions for Sale: Free USA Shipping
The specs of the TH series gearboxes can all differ online. There are not too many accurate resources to locate the torque and all compression ratios. One thing that is validated is the gross weight of these gearboxes. These units weigh about 120 pounds when prepared for shipment. The Got Transmissions company is one of few online available to ship these for no freight charges. No buyer in the U.S. buying these eligible units pays for shipping.
The vintage gearbox inventory that is marketed through this online auto parts resource is checked for accuracy. This means that a real person has inspected the internal and external condition. This is important as a buyer to understand. There are good deals from auction companies selling GM transmissions. What is usually the deal killer is the high mileage and poor transmission quality. These issues are eliminated here with the creation of the long lasting warranty program with every sale.
Preowned TH400 Transmission Price Quote
The warranties and freight programs that are offered with all replacement transmission purchases are setup for each buyer upon successful sale. Every sale through this company begins with a quote in price. This accomplishes two tasks. The first task is that pricing is easily comparable with other resources. It is easy to find out what company has the lowest prices. When the prices are compared, the second task accomplished is that all order details are prepared for every potential buyer.
The quotes that are distributed from this very page online come from the automated system. A quick search of the tool is what produces all sticker pricing. A person who is not able to use this online tool has the ability to call in person to receive an accurate quote in transmission prices. All TH edition gearboxes are checked for RPO codes and matched with compatible vehicle types. Any person who receives a transmission from this resource is given excellent value. The used condition inventory searched from this website or phone system grows continuously.