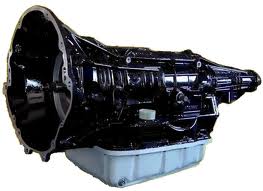 Chrysler produced the 45RFE transmission and used it heavily in the Dodge series. This electronically controlled unit was used in the 1500 Ram series starting in 2002. One thing to note about this edition is that is worked well with the 3.7 and 4.7 engine types. These V6 and V8 motors represent the popular editions for Dodge vehicles. The rebuilt Dodge Ram 45RFE transmission series that is sold here is done so for less. We don't jack up the price of a rebuild. Our single low pricing is part of what helped our company to grow into a huge resource online at http://www.gottransmissions.com.
One of the good parts about the 45RFE is that is remains in production. It is not uncommon for a specific edition to go out of production and make it hard to find. Our research team has no problems getting these engines for less through our distributors. We've put contracts in place that help us find a variety of transmissions. It is this research work that we sort through to take only the best available. These units are what get rebuilt by our staff. The Ram 1500 series and other editions are brought here to build.
Dodge Ram 45RFE Transmission in Stock
Monitoring our inventory is required to please customers. We could easily publish a website online that is never updated and has out of stock notices. We understand there are many of those already. We've invested into our website and our business strategies. We know how to find the most populous inventories of gearboxes. It is from these buying patterns that we find the ones to sell rebuilt or as preowned. We offer both editions to customers. Price might have something to do with why one is selected by a customer over the other. We ensure that we're also selling for discounted prices.
The stock rotates here daily. The 5-speed inventory that we carry is now one of the largest online. Both automatic and manual Dodge transmissions are sold here. We don't give preference over either style. We listen to the needs of our customers. This group of people represents B2B clients as well as average truck owners. Locating a quality transmission is one way that we help customers. We expand on our services by shipping these out for no cost. We've eliminated all freight charges. This helps reduce the price and establish our company as a cost effective leader. Searching for electro-mechanical transmissions is easy here. Let our quote form help you search our inventory. We're constantly updating our company services online and offline to help maintain our lead in the preowned and rebuilt business.
Dodge Ram 45RFE Transmission Price Quotes
The two-click quote system that is now in place here is simple to operate. Try it out right now. All prices are immediately generated for you to view. If you want to call, let one of our experts help you. We'll match all of your data up with our inventory. We make sure that no wrong parts are ordered. We're friendly people that want to see you succeed with buying a replacement.