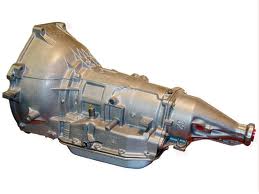 F-Series trucks are one of the most popular brands in the world. Ford created this series in the 1940s and updated the parts every few years to suit all truck owners. The F150 series trucks that are known for engine power are equally known for transmission reliability. This resource is one to find a 2001 Ford F150 transmission in stock ready for shipment. Got Transmissions offers a huge Ford replacement gearbox inventory for low prices.
There were more than one transmission build used in the F-Series trucks. The 1980s were a time of restructuring for Ford. The decrease in Mercury manufacturing helped to spread out investment dollars in other technologies. The truck series benefited from the E4OD gearboxes introduced. These were among the first electronic controlled units. The original C6 design was used although modified to accept electronic controls. Buying through this resource is easy and reliable online.
Used Ford Transmissions: 4R100 or E4OD
It can be confusing to some buyers who are ready to purchase a transmission. A truck owner could have one of two types of gearboxes in 2001 pickups. The E4OD is now referred to as the 4R100. This late model build is essential the same transmission although it was used for gasoline and diesel engines. The compatibility is the same for each truck type. Ford phased out its E4OD builds in favor of the new edition 4R100.
Are F150 transmission codes needed to buy a gearbox? There are some who believe that code matching is required. There are many dealers that request buyers to ensure that the codes are discovered from the housing on each gearbox. This is one way that validations are made that the right transmission is ordered. This detail pages for Ford transmissions is used to help educate buyers. There are no transmission codes that are needed for researching the GotTransmissions.com inventory.
2001 Ford F150 Transmission Prices
Every F150 transmission that is in stock through this resource is shippable same day. This is important to parts buyers. Having to wait on a delivery can hurt installation schedules. Purchasing any preowned transmission can be a risky move through some sources. The prices that are found for the inventory here are meant to be as low as possible in the U.S. Buyers are treated to the cash discounts and other price drops added to the inventory.
A quote in price is the basic way to learn how much a Ford transmission costs here. A digital quotes tool is supplied right on this page. Users of this system do not have to log in or provide any of their personal information. A generated quote online is the same type that is offered by toll-free phone contact. A support team is now waiting to quote pricing for all four and five-speed F-Series transmissions for sale. Speaking direct to an expert ensures the most affordable price is possible.