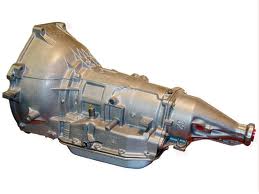 The Bronco first appeared in the Ford family the 1966 year. This is one of the first SUV brands produced by one of the largest American automakers. The success of the Jeep brand helped Ford design a vehicle to compete with other SUVs in North America. Ford relied on V8 engines for most of its early Bronco vehicles. These gearboxes designed for use in these vehicles are featured here at GotTransmissions.com. Every Ford Bronco transmission is in used condition and ready for same day shipment processing.
Ford developed its Bronco to use manual transmissions. The Borg Warner company is one of the agencies that agreed to produce the early Bronco gearboxes. The T18 is one of the manual units that were used through much of the 1970s. Ford added the New Process Gear editions known as the NP435 to provide an alternate edition. Owners of Broncos know the quality of parts and finding replacements is now easy.
Used Ford Bronco Transmissions: Manual and Overdrive
The 1980s were one of the growth periods for Ford for its entire lineup. The SUV series was starting to grow and more developments were made for gearboxes. Ford starting using automatic transmissions although kept the manual editions as a backup option. The Tremtec series was introduced as well as the C6 and AOD editions. The Got Transmissions company supplies a majority of the overdrive and manual edition gearboxes that are most requested inside the Bronco vehicle brand.
The 1990s were the final decade of production for the Ford Bronco. Ford's partnership with Mazda made it possible to use the same gearboxes used in the Ranger and the F-Series brands. Ford continued its use of the E4OD overdrive gearboxes until the final production year of the Bronco. The 1996 termination of the Bronco did not kill off many of the transmissions in the U.S. Many of these units are still offered through resources like Got Transmissions.
Ford Bronco Transmission Price Quotes
A quote is the 21st century way to receive pricing online. This involves almost zero contact with company specialists. Any person who is interested in speed as well as accuracy could benefit from the quotes offered here online. A digitized database now presents all of the transmission pricing attached to Ford transmissions for sale. Using the digital system on this page always produces updated warehouse pricing online.
A phone support option is also available. Any Ford transmission price can be requested by phone. The phone support option provides many benefits. Asking questions and receiving answers is one benefit. Double checking VIN numbers and other engine codes is another benefit. All quotes over the phone that turn into a purchase ensure same day shipment processing. The GotTransmissions.com company remains a top used Ford transmission resource in the United States.