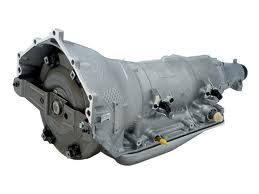 The Escape was manufactured by Ford for the first time in 2001. This early 2000s SUV vehicle series featured multiple transmission builds. The Escape is still in production and continues to be one of the popular builds in the Ford Motor Company family. The Got Transmissions company remains a top resource for buying Ford Escape transmission inventory. Any person researching online for the various builds used in these vehicles can start each search here.
Ford used the CD4E automatic gearboxes until the 2007 year. These four-speed automatic gearboxes are sometimes referred to as the Batavia transmissions. These were produced near Cincinnati, Ohio in the small manufacturing town of Batavia. Ford ended production of the CD4E in 2007 when the Batavia plant was closed and production was moved to Sharonville, Ohio for the upgraded six-speed editions. All gearboxes listed in the inventory on this website is double checked for quality before sale.
Used Ford Escape Transmissions: Automatic and Manual
The 2008 year was a year of change for the Ford Escape. The ever-popular four-speed automatic units were upgraded to a new 6F35. These were produced by GM and Ford as a joint venture for larger vehicles. Ford and GM continue to manufacture these gearboxes in Michigan and Ohio. These GM-Ford units are featured in the Got Transmissions inventory online. These dual configurations are available for instant shipments. Every unit in stock is prepared for same day shipments.
The Escape gearboxes are also used in other vehicle brands. The F-Series and other larger vehicles feature some of the same transmissions. A purchaser of a used gearbox should understand about mileage and quality prior to purchase. Some buyers believe that all low priced units are the same quality. There are plenty of agencies selling replacement Ford transmissions that forget about vehicle warranties. Every preowned gearbox sourced through this Internet resource includes proper warranties.
Ford Escape Transmission Price Quotes
A quote is the new way to locate prices for auto parts online. GotTransmissions.com supports low pricing through its quotation tools. There is a locator on the top of this page that produces all customer pricing. Every digitized quotation is checked for accuracy for each customer and there is no personal information required to begin viewing the low pricing marketed here online.
A phone quotation is the standard method of price discovery in the U.S. A toll-free phone system is in place for every Ford Escape gearbox buyer offline. A talented team of professionals field every call into the company call center. This means that asking questions before a sale is processed is a little easier. Any lookups can be completed by company staff to ensure the best pricing of the year is produced for every quote.