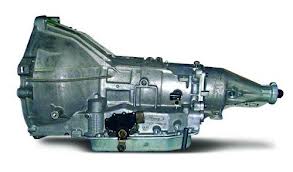 The European success of the Focus helped Ford bring this vehicle brand to the U.S. in late 1999. The Focus uses a combination of transmission types. There are original builds and some outsourced brands from other automakers. Locating a Ford Focus automatic transmission from GotTransmissions.com is easy. Most of the models are still in production and inventory is easy to acquire.
The Focus started out with a transverse gearbox design. These are common in most Ford sedans in the U.S. The 4F27E automatic is one of the first builds used. This four-speed unit is one of the electronic controlled gearboxes built for passenger cars, vans and sedans. The F4EAT was also used in the Focus and can be purchased here online. These automatic editions are separate from the only five-speed manual offered from Mazda.
Used Ford Focus Transmissions for Sale
There are some considerations that have to be made when searching for gearboxes online. The first is the type of dealer that is used. There are auction companies and companies listing products for sale through classified ad websites. The first sign of a true transmissions dealer is a toll-free phone number. Got Transmissions has offered toll-free phone calls to the public for almost a decade online. The second type of consideration pertains to mileage on the transmission.
What is included in a warranty? There are plenty of ways to disguise a seemingly low price that is changed at the point of sale. Ford transmissions for the Focus that are sourced here online always come with a warranty package. These are included for no cost. The purpose of these warranties is to provide a level of protection many dealers do not include. Nearly every OEM part is covered in these plans. Locating an automatic build through this resource is even better when a warranty is attached.
Ford Focus Automatic Transmission Prices
There are list prices and sale prices found online. Some buyers can have trouble locating the real price. Got Transmissions uses multiple ways to project pricing to interested buyers. The first method on this website is a digital quote. A price is displayed when the online system is accessed. There are now special entry requirements for data apart from the vehicle type and year.
The toll-free phone system is another good way to find pricing. Every warehouse transmission that is sold in used condition is priced over the phone too. This gives every person the ability to ask final question about mileage and warranty lengths. The knowledge that is supplied by the talented company staff helps all buyers find the right unit for purchase. All GotTransmissions.com company services are meant for speed and accuracy.