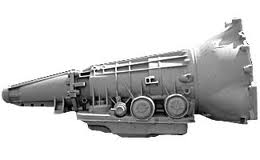 The Ford Ranger's that were made from 1985 to 1995 included the A4LD transmission. This was an overdrive model before the electronic controlled newer transmissions replaced it. Normal wear and tear is what causes these Ford Ranger transmissions to be replaced and you will find the Ford Ranger A4LD used transmission for sale in our inventory. We are one of the largest Ford transmission sellers on the Internet today. THe A4LD transmission is actually well built and we are able to offer it used or rebuilt to suit your specific needs. All of our transmissions are discounted and sold at a price that is very affordable. We even ship them out for free to you.
Transmission failure in a Ford Ranger can be caused by many things. The high temperature from the engine block can over heat the engine and damage the transmission. Clutch problems are a common reason to change a transmission as well as irregular fluid changes. Many transmissions are built to surpass over 100,000 miles and the ones well taken care of will reach that achievement. The Ford transmissions we sell are excellent condition used and rebuilt to ensure you can get the most longevity out of them as possible. Every A4LD that we sell is marked with our lowest price. Our overdrive transmissions are all built by experts in side of our facility.
Used and Rebuilt Ford Ranger A4LD Transmissions
Not every transmission rebuilder is alike. We have witnessed some pretty bad mistakes made by some popular names selling transmissions online. Our process is simple. We clean every used transmission that is purchased to make sure the parts do not wear out. Oil and grime are two factors that can cause any part to breakdown and ruin your Ranger transmission. We hand clean our parts and perform manual checks to prove that all of the components work naturally. We use the right fluids to test for leaks and proper operation before our used transmissions go out the door.
Our Ford Ranger transmission rebuilding process is more in-depth. We clean the torque converter, valve body and all other components before we finish the rebuild. If any parts are found to be less than the quality we require, they are replaced only with Ford certified parts. What you end up with is a very clean and functional transmission that is ready for the road. As for our warranty, we include a generous protection warranty to prove that what we sell to you will holdup under normal operating conditions. Our dyno testing and quality control do a lot, but our warranty puts the icing on the cake for our customers.
Prices for Ford Ranger A4LD Used Transmission for Sale
1-866-320-1182 is our toll free transmission quote line. Call us and get our lowest A4LD price. Many customers appreciate that we are approachable and spend time on the phone to answer questions. We give emailed quotes everyday to customers that prefer to receive our price through email. Use the form on this page or call us. It does not matter. We are only concerned with giving high quality and the lowest Ford Ranger A4LD price online.