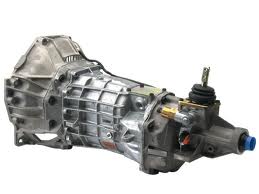 The Ford C3 and C5 transmissions are likely the most famous versions produced by Ford until newer technologies emerged in the 1990s. If you need a used Ford Transmission for sale from 1970 to 2012, we probably have one in our huge inventory. One thing you will realize about our inventory is we do not deal strictly with only one type of transmission. We have manual, automatic, Durashift and electronic transaxle versions in our inventory. We make it easy to find the used transmission you need at the lowest price online. We don't skimp on quality and make sure you get a great part for your money.
You probably don't know this, but most transmissions that you will find are rebuilt. Automakers sell more transmissions to distributors than new ones. This is because the price is so high for new transmissions that many people can only afford to buy one that is used. Expert transmission mechanics are responsible for building the transmissions that we buy. It does not matter what type of Ford truck, car or SUV that needs a transmission. Our inventory includes all makes and models. Need a 4R44E light-duty? It's in our inventory. How about a CD4E? It's here too.
What Makes Our Transmissions so Different?
Quality. We wish there was a more exciting word to thrill you and tell you something exceptional but we don't have one. Because our transmissions are excellent condition, you are able to get many years of reliable use out of them. This is essential for any mechanic or body shop that will install our transmissions into customer vehicles. No one wants to keep fixing a transmission issue, but this notoriously happens when the wrong transmission is installed. We don't let this problem happen to you with any used Ford transmission for sale that you buy from us.
We personally evaluate the condition of every Ford tranny that comes into our warehouse. We have refused transmissions before and will do it again if we find something that is not high quality. Our reputation in the transmission industry is very strong and we have satisfied clients all around the world. We have a huge customer base in Canada and continue to please our customers there. It does not matter where you live. We ship fast and use the safest freight carriers to make sure there are no damages with our shipments. We take Ford transmissions seriously and only sell the absolute best to you.
How to Get a Quote for a Used Ford Transmission for Sale
1-866-320-1182 is our toll free number. Call us to get your low price quote. You can use our online form to get our quote sent right to your email. Why wait? We know you will be very impressed with our low price. We work very hard to make sure that our prices are more than competitive. We want to be the lowest and we have achieved it. Call today and stop paying too much for a used Ford transmission for sale online.