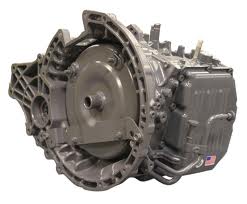 Mercury Sable was the Ford-Mercury division equivalent of the Taurus. The Sable first used the AXOD transmission but it was upgraded. A newer and more powerful 4-speed transmission was introduced in 1994. The AX4N had many improvements over the original design. Ford has so much faith in it that it used this transmission for the Taurus and some minivan models. We have used Mercury Sable transmissions for sale at prices you cannot say no to online. Our pricing is designed for businesses and general buyers. We make our used transmissions purposely lower in price to help all customers get a deal.
Ford has always kept up with ever-changing technologies. It is not true that Japanese automakers pioneer all automotive developments. Ford has helped create many of the technologies that have been adopted around the world. Ford Motor Company has always spread out its offerings through all of its brands. Something that works well in one brand is often transferred to work in another. This uniform approach is one that was taken with the Sable vehicles. Everything that the Taurus used was used on the Sable. This makes it so much easier when you search for auto parts online like transmissions for sale.
Used Mercury Sable Transmissions
Getting your hands on a used transmission from GotTransmissions.com is as painless and error-free as we can make it. We do an excellent job of responding to all inquiries, quotes and other questions that are asked. You won't have to spend a lot of your time finding out our discounted pricing. We use our quote form to help us send out all of our prices 365 days a year. The AX4N transmission is in stock right now and will always come with a warranty attached with it. This is another incentive we provide to customers. We know there are some levels of risk when buying used auto parts. We lessen any risks by offering parts warranty protection with all sales.
We don't have to give one-time offers or special price incentives with our Mercury Sable transmissions. We have a single low price that all customers take advantage of here online. We sell a lot of used transmissions to average people as well as junkyards and other companies. The automatic 4-speed transmissions that are purchased by our buyers are always in a higher condition of quality. We don't waste time buying something our customers cannot use. We take a close look at the mileage on each transmission to make sure we are offering the lowest that we can. This helps every Mercury Sable owner to get the most mileage possible.
Used Mercury Sable Transmissions Price Quotes
Price quotes are given out by our transmission staff when you call 1-866-320-1182. These professionals assist our customers all around the world. We find the transmission you want in our inventory and give accurate information about how much it costs. Online transmission quotes are equally simple to get here online. Choose the Mercury Sable and year of the transmission you want from our quote form. The information you request is given to you automatically.