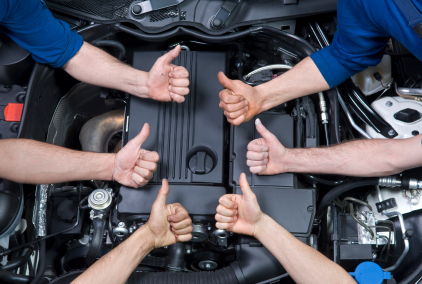 Mitsubishi Eclipse was produced between 1989 and 2011 in the United States. This vehicle series had production help from both Chrysler and Mitsubishi. The trading of technologies is one reason this brand of automobiles lasted for over two decades. Buying a gearbox for replacement in this vehicle brand does not have to be difficult. The Got Transmissions company is one of few specializing in OEM Mitsubishi assemblies. The 2001 Mitsubishi Eclipse transmission found on this website is ready for U.S. shipments.
Diamond Star Motors was one of the manufacturers of the early edition Eclipse. This unique partnership between Chryslerand Mitsubishi was formed to build better performance vehicles. While the partnership faded, the vehicles produced remained in production. The transverse gearbox is one of the more common designs produced during these period. There are two main transmissions found in most Eclipse vehicles. These are four-speed automatic or five-speed manual units. Each of there are included in the inventory of units sold from this website.
Used 2001 Mitsubishi Eclipse Transmission with a Warranty
The rear wheel and all-wheel drive builds in the Eclipse can help determine what transmission is needed. The all-wheel drive units were setup for different placed in the undercarriage. Each replacement Mitsubishi gearbox located on this website includes a complete warranty. This is offered to any buyer in the United States who wants more coverage at time of purchase. Few if any auction companies or second hand suppliers of gearboxes provide a warranty that lasts more than 12 months. Buying with confidence using this resource is one option many people choose.
The Eclipse GT and standard edition models are represented here. Buying from used resources is one method that is available to save money. While the production of this Mitsubishi vehicle is no more, there are still great resources like Got Transmissions to find parts for sale. Why buy salvage gearboxes that aren't up to par? The national resources used for obtaining all inventory here preserves the OEM production of each gearbox. The types of units that are available in the import and domestic inventory do give a lot of value to customers. Buying used Mitsubishi transmissions that fit Eclipse or other models is simple to do here online.
2001 Mitsubishi Eclipse Transmission Price Quotes
All prices that are fixed to replacement gearboxes on this resource are quoted online. There is an option to call toll-free to obtain more information before buying a unit. This standard phone method of price discovery links the GotTransmissions.com company specialists with any buyer who requests more information. The quotes tool used on this site is powerful. All prices that are viewable are highly accurate. The exact purchase price, warranty specs and free shipping information are all included. The use of this website offers a simple and complimentary tool when searching for preowned transmissions dealers throughout the U.S.