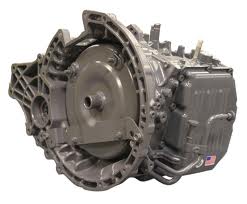 Used Nissan Quest Transmissions for Sale
Nissan Quest is one of the ventures that Ford Motor Company helped to create in the early 1990s. Partnerships with Nissan helped to promote the Quest in two different forms in the U.S. The Mercury Villager and the Quest both share the same engines and transmissions. Got Transmissions is one of the only national sources still selling used Nissan Quest transmissions for sale with retro pricing.
Ford was involved in the Quest until 2002 when the Quest became its own brand in the USA. There were several gearboxes selected and used in the production. The van series for Nissan and Ford relied upon six-cylinder motors. These were configured as 3.0, 3.3 and 3.5 respectively. The transmissions that were created for use with these editions were split between old and new technology.
Nissan Quest Transmissions: Automatic and CVT
Technologies are a big part of auto parts in the global market. The traditional four-speed automatic builds that were used in the early editions of the Quest were based on parts used in the Maxima. Later development helped introduce a five-speed edition that providing shifting enhancements. The 2010 year marked new changes for the Quest minivan as the CVT gearboxes were used.
The constantly variable transmission assemblies can be hard to locate as used editions on the Internet. This GotTransmissions.com resource places emphasis on all of the manufactured units to please purchasers of parts. Both Quest and Villager gearboxes produced by Ford and Nissan can be reviewed while using the resources offered on this page.
How to Buy Used Nissan Quest Transmissions Online
There are two levels of sticker price distribution used here. A person who is researching the history of Nissan transmissions can easily request the current prices. The first level of price distribution comes from the digitized quotation tool. This system was installed exclusively for the public to use. All requests begin with the year and make of each Quest van requiring a transmission.
The second level of distribution comes from a toll-free phone number. Calls that are placed to this number are answered by trained experts. Knowing the types of van gearboxes that are available helps all callers. Direct sticker prices are offered through the phone call method. Information about the two-year parts warranties and shipping are also provided to the public.