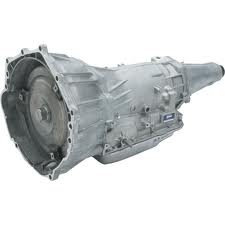 Saturn Vue was first introduced as one of the first sport utility vehicles in the Saturn lineup. This brand was a subsidiary of General Motors. The Vue was produced in both Saturn and GM builds through its 2001 to 2010 production run. Multiple types of transmissions have been developed and used inside of this vehicle brand. GotTransmissions.com is one trusted sourced to find 2003 Saturn Vue transmission assemblies.
The 4T45E is the first transverse transmission used in the Vue from 2001 to 2004. This GM created gearbox is one of the only automatic builds inserted in the SUV brands. The editions that are for sale through this resource are centered around the 4T45E series. There were other gearboxes used by GM during the production of the Vue to work with the V6 engines. These were five-speed outsourced assemblies.
Used Saturn Automatic Transmissions
The used condition units that are for sale through this resource are automatic editions. There were the last builds used before the entry of the manual editions starting in 2004. The Aisin, Getrag and Honda builds used in later years were stick shift units. The automatic builds featured on this page are discounted for instant sale online. The Got Transmissions sales program initiated for buyers ensures low prices are available.
A warranty is an essential item to have in the used parts industry. Because Saturn is a defunct vehicle brand, buying replacement parts that are protected is essential. The units that are shipped inside the United States through this resource always include a warranty. These warranties provide up to three years of coverage after installations. Every GM automatic transmission sourced through this website includes this free of charge protection.
2003 Saturn Vue Transmission Price Quotes
Every Vue transmission for sale on this website is quoted online or by phone. These two options are provided to make parts buying easier. The quotations in price that are prepared for every engine researcher are accurate. The computerized system designed for public use ensures accuracy in transmission pricing. Every request generated through this resource is double checked by company specialists.
A phone quotation system is also ready for gearbox buyers to use. This nationwide phone system fields calls from every state. Buying used transmissions for sale is always easier when speaking with a real person. A lookup can easily be completed over the phone to match vehicle identification numbers and other codes. The phone calls that are routed into the customer service center make locating Saturn transmission pricing nearly effortless.