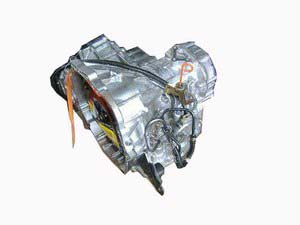 The Toyota Camry has a long history inside the U.S. market. This vehicle brand is one of the best-selling sedan and passenger cars in automotive history. Part of the strength of this import brand is from the engine and transmission combinations. There were different technologies used in different manufacturing periods by Toyota. Got Transmissions offers what could be the biggest Toyota Camry manual transmission inventory online.
The Camry featured more than one engine type used in the 1980s. The growth in the U.S. auto market helped to introduce alternative fuel engines to the public. Toyota offered a diesel engine that was paired with the infamous A series transmissions. These were five-speed manual editions. This series was also used in the gasoline engines. A good way to tell if a vehicle has a manual or automatic build is the speed ratio. Toyota uses four-speed for automatics and five-speed for its manual gearboxes.
Camry Transmissions for Sale: Manual Five-Speed
The phase out of the A series gearboxes lead the production of the S transmissions. These are the current builds in use. These are more common with the V6 motors although can be found with the smaller four-cylinder engines. Most buyers of a transmission prefer the S series due to the easier installations. Toyota produced millions of the S series gearboxes for its entire fleet of vehicles. Buying used gearboxes from this resource ensures quality levels are in place.
The standard, sometimes called a stick shift, units that are in stock are in the five-speed configurations. These editions are meant for direct sale to car owners or other gearbox researchers. The differences in the quality of a transmission is often due to mileage. One way that mileage issues are erased here is with the creation of each warranty. A warranty plan is offered with all used Toyota Camry transmissions for sale. This provides a superior build for every buyer in the United States.
Toyota Camry Manual Transmission Prices
Every price quotation that is delivered through the Got Transmissions company is designed to be low. There are plenty of import transmission sellers online offering retail prices. Every manual gearbox build that is marketed here starts off with the lowest pricing available. This is partly based on the discounts that distributors apply to the entire inventory listed here for sale.
A quote in price is arranged here online and offline. Savvy buyers of transmissions who like to be in control of pricing can request a quote here online. The tools on this page accomplish price generation. A person who wants to learn current import transmission pricing can also call toll-free. This supplies every buyer with helpful information when shopping for gearboxes. Talking to a specialist who knows foreign transmissions is helpful.