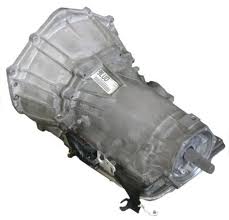 The original turbo hydra-matic gearboxes produced in the General Motors lineup included the 350 series. This brand was first put into production in the 1969 year. The original plans for this build was to install these into all new Chevy and Buick vehicles. These gearboxes ended up being positioned in most rear-wheel drive vehicles in the GM inventory for more than 30 years. Got Transmissions is one of the top sources online to find used TH350 transmission inventory for sale.
The Powerglide transmission was infamously used in the Corvette brand and other gearboxes from the 1950s to the late 1960s. These outdated manual editions were replaced by the three-speed 350. These TH brand units were more reliable and offered column shifting that was similar to an automatic design. The standard gearboxes that GM has produced for more than half a century are based on the original TH designs.
Turbo-Hydramatic 350 Transmissions for Sale
The improvements to the shifting patterns in most GM vehicles happened in the early 1980s. The TH350 was one of the units that were phased out due to the creation of the four-speed 700R4. Although this build was a rear-wheel unit, it offered one extra gear that was sought after by most vehicle owners. Because the 350 is no longer in production, buyers have to find second hand inventory in the U.S. GotTransmissions.com is a top resource.
A warranty program is essential for any transmission build. The early GM manufacturing is reliable although some parts could fail at some point. The reliability of the TH350 gearboxes sold at this website is proven with a warranty. Every build is paired with an internally created warranty program. These are offered as standard edition plans for all buyers. The U.S. shipments completed for all transmissions includes these extended warranty plans.
Used TH350 Gearboxes Price Quotes
Finding an auto parts resource is the hard part. The second hardest part is validating the quality. When these are finished, buyers are then presented with learning what is or what isn't a good price. The Got Transmissions price structures here are delivered online or by phone. The online method is preferred by many transmission buyers in North America. This provides a one-click solution to learn applicable sale pricing.
The toll-free phone option is another method to learn pricing. A person who is not using the online quotes system on this page can call and speak with a specialist. These experts are not salesmen. The support that is provided is based on each transmission type. A lookup can be made over the phone to ensure that the correct vehicle type matches the transmission codes required for successful gearbox installations. This service and support is appreciate by customers. The used turbo 350 transmissions featured here are ready for immediate vehicle installations regardless of how these are ordered.