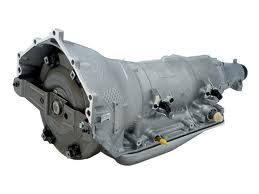 Ford transmissions have not undergone many changes through the years for many reasons. The first reason is that they are built tough as the Ford slogan implies. The second reason is that Ford knows how to build a reliable transmission that is easy to replace. There are no complicated computer controls or various sensors like found in competing automaker transmissions. When you need a Ford automatic transmission for sale, finding one is not difficult when you know where to search. Our inventory is full of Ford transmissions ready for sale. One thing that you will love about our transmissions for sale is that the price is much lower than other dealers online.
Many of Ford's transmissions are automatic to suit the needs of average drivers that prefer the ability to drive and not worry about shifting gears. We cater to both sides of the coin and offer automatic and manual transmissions that are all in excellent condition. Our used transmissions are priced right and are often mistaken for junkyard prices. Our transmission inventory grows daily as our transmission specialists buy from dealers around the country. We buy used, factory closeouts and pullouts from vehicles in excellent condition to save you money.
Cheap Prices for Every Make and Model Ford Transmission
We know that finding the right transmission is time consuming. We don't complicate the process and help you select the transmission you need. If you can't read the transmission code, no problem we will look it up for you. We know how dealerships and auto parts supply stores treat you when you ask basic questions. Our reputation was built on selling cheap transmissions and providing excellent customer service. We can guarantee you that we have in stock or can find the Ford transmission that you need while on the phone with us.
Here is a sample of our automatic transmissions from Ford:
C3, A4LD and 4R44E Transmissions
• Bobcat
• Capri
• Zephyr
• Pinto
• Mustang
• Ranger
• Sierra
• Explorer
• Bronco II
• B-Series Mazda
• Aerostar
• Jaquar
• Thunderbird
• Lincoln
• Aviator
We make sure that you find the transmission you need fast and include our warranty with your purchase. Every transmission from Ford that is in our inventory includes our warranty against defects and breakage. Many dealers refuse to offer a warranty on products that they sell because they are only out to make a buck. We love transmissions and work very hard to please every customer one at a time. We give you a great used Ford transmission and we also give you our warranty. Give us a try. We will ship you a Ford automatic transmission for sale within 24 hours.
Get a Quote or Get an Answer to Your Question
Call toll free at 1-866-320-1182 and speak directly to our helpful transmission experts. They will give you our low price and you can order fast. We have an engine quote form that will deliver your quote by email if you prefer that method. Give us the basics and we give you our low price on a Ford automatic transmission for sale.