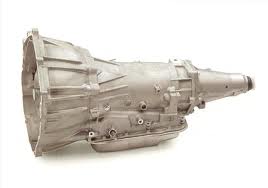 Chevy Caprice was offered by General Motors for 32 years. The Caprice made its debut in 1964 and was retired by 1996. The Holden company is a subsidiary of GM and took over producing the Caprice after 1996. One thing that the Caprice had was a great engine. A V8 engine was almost always used with the Caprice and the 700R4 transmission worked great with this style. You'll find that our inventory has a Chevy Caprice 700R4 transmission that is right for your automotive installation. These transmissions are always marked down in price here at http://www.gottransmissions.com.
The 700R4 series of transmissions was used up until the electromechanical versions came out. These older transmissions were the preferred style of many mechanics. These were much easier to work on and the sole reason that many still choose to purchase these. The used and rebuilt Chevy transmissions you find here are always of high quality. We know how difficult that searching online can be for transmissions. We're fortunate enough to have a team of buyers that work through wholesale companies. We're always able to get the right transmissions for customers. There is nothing in our warehouse inventory that is below a certain quality level.
Chevy Caprice 700R4 Transmission in Stock
We monitor the inventory levels that we carry. We are constantly rotating and adding different year transmissions. The needs of our customers always come first. We know that sudden requests can come up for a working transmission. We do our absolute best to provide 700R4 transmissions for sale. These are always reviewed and evaluated by our transmission experts. We inspect the internal gearing and the delicate parts inside. You expect to receive a transmission that is in good shape. That's what you get here. Our transmissions are so good that many mechanics and body shops purchase them for installation in client vehicles.
Our customers here at Got Transmissions don't have to worry about the costs for shipping. Our team already eliminates the cost. This means that free shipping is one of our biggest benefits here. The cost of sending out a transmission is picked up by us. This extra step is designed to help those doing a replacement to save extra money. This can often be the deciding factor when someone is comparing Chevy transmission prices online. We're able to retain our customers because we treat them right. The Chevy Caprice transmission specs that our transmissions have are always accurate. No work is needed to install these. They arrive ready for you to bolt down and begin using immediately.
Chevy Caprice 700R4 Transmission Price Quotes
You can easily contact us through our toll free number to get your price. Our pricing is not published online. This is to protect all of our customers and to ensure higher levels of pricing accuracy. Our quote system that is used online is just as accurate. Punch in the details that our quote form asks you to give. What you're presented with is an online price that you can always get here 365 days a year.