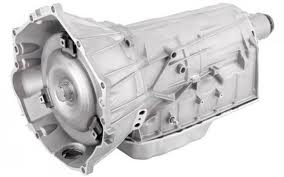 The Cavalier was one of Chevy's most popular cars. Chevy spared no expense with upgrades through the years to this vehicle and the transmissions in only one example. The 4T40 was introduced in the late 1990s inside of the Cavalier and it did so well that GM started using it in other models. These include the Pontiac, Daewoo and Oldsmobile brands. This electronically controlled transmission was a first inside the Cavalier and has remained up to the present day. We sell used and rebuilt Chevy Cavalier 4T40 transmissions for sale for less. Get the transmission you need and it will be shipped free courtesy of www.GotTransmissions.com.
There are several engines that were used in the Chevy Cavalier. The 2.2, 2.3 and 2.4 were all very different engines although GM did not change the transmission design. What you will notice when you purchase one of our transmissions for less is that you need no modifications to get it to fit. It will bolt right on to the engine. One of the concerns about buying used transmissions online is the size and shape. Sometimes transmissions can be bent or damaged during the uninstall. We make sure every 4T40 transmission that is in stock is free of this type of damage. What you get is a transmission that is either used or rebuilt and ready for instant installation. We are transmission problem solvers.
Chevy Cavalier 4T40 Transmissions for Sale Tested and Approved
Expert testing is what can make an average rebuild last for many years. It is the testing of a transmission that can verify OEM part flaws or failures in the design. This is one reason that our tests are performed inside of our transmission shop. All of the equipment and tools are controlled and used professionally. We are able to locate any problem and fix it before sale. The last thing you want to have is bent or broken gears. Each part is cleaned professionally and our transmissions don't arrive like some rust buckets sold on auction websites. Every 4T40 that is sold from our inventory is very clean.
We have dyno testing equipment specialized for the transmissions industry. We put in fluid and check the way that the gears are configured for each gearbox. It is important to perform this final testing. The fluid is removed when each Cavalier transmission passes its testing. It is then moved right into our climate controlled warehouse and our database is updated. We do this repeatedly until we have amassed adequate inventory levels for our customers. Our sold drive train components go out to salvage companies, junkyards and other people that are expecting to get a great deal. That's exactly what we offer to everyone.
Chevy Cavalier 4T40 Transmissions for Sale Price Quotes
We give out quotes here using this web form. It's instant and you'll get to see our price fast. We know that's why you've arrived here. You will find that combined with our free shipping and low pricing that you will receive and awesome deal. If you want to call us, call now at 1-866-320-1182 and you'll get our pricing by telephone. We're fast and really friendly people. We're here to help you save on your GM transmission.