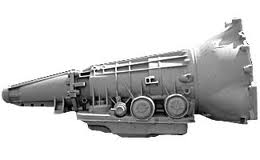 The automatic overdrive transmission or AOD is a Ford introduced technology. While other companies have overdrive units, Ford was the first to design an automatic build in the 1980 year. This was the expanded replacement for the older Ford-O-Matic design now defunct in the U.S. Although the AOD has been replaced with the 6R, AOD transmission for sale inventory is provided here at Got Transmissions.
There are actually two builds of the AOD available. The first is the original. This was used first in the LTD and then inside the Thunderbird. Ford played with the installation due to the termination of the C3 and C4 series. There were many Ford, Lincoln and Mercury installations made in the 1980s. The original AOD is found in most classic vehicles. There is an optional 1992 build known as the AODE. The differences apart from gear ratios is the electronic sensors used to control shifting.
Used Ford AOD Gearboxes for Sale
Do you own a Ford F150? Do you own an Econoline van? Replacement gearboxes for these vehicles refer to both the AOD and AODE units. When replacing these builds, it is essential that a buyer conduct their own research online. This can be difficult in some cases. There are thousands of dealers. There are plenty of sale prices. The hardest part about buying a used Ford transmission is knowing the mileage. All mileage verifications are completed by GotTransmissions.com before units are placed for sale.
All automatic overdrive gearboxes in stock come with the full OEM warranty. These are provided as a bonus to purchasers. Getting a warranty past the 30-day sale period can be tough online. All two and three-year plans featured with Ford inventory on this resource are added at no extra cost. This means that all replacement gearbox buyers are covered. Almost every component is covered under the length of warranty provided.
AOD Ford Transmissions in Used Condition
Got Transmissions sells thousands of assemblies annually. These are always fulfilled in the U.S. at the lowest prices. The automatic transmissions for sale featured here are some of the best Ford units available online. The quality is above average from what most secondary sources sell. Price quotations are delivered for this inventory through this very resource. A dedicated inventory tool is found right on this page to request pricing.
The toll-free phone support option is a new system for price distribution offline. A helpful Ford transmissions staff is offered to distribute price quotes. A series of simple questions about inventory requested are asked of each caller. This easy process takes less than one minute before a price is generated. All friendly staff make buying a gearbox easy. Every used AOD Ford assembly is shipped free of charge as the final customer incentive.