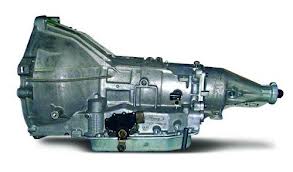 Ford starting using the appointed T5 transmission made by Borg Warner in 1984. There are different builds of the T5 gearboxes that were produced in the United States. The relationship that Ford Motor Company developed with Borg Warner for its transmission development lasted for decades. Buyers can find a Mustang T5 transmission here on this resource. Got Transmissions is likely the largest provider of preowned Borg Warner transmissions in T5 builds on the Internet.
There are different builds when it comes to finding a replacement T5 automotive transmission. The BW series is one design that was used for most Mustangs over the past 30 years. The World Class production upped the value in the 5-speed transmissions with additional parts quality and craftsmanship. The latest series of Tremtec T5s on the market is an option for some aftermarket buyers of Ford gearboxes. All transmission units for sale through this Got Transmissions resource are guaranteed to be authentic.
Used Mustang Transmissions for Sale
Popular builds since the 1980s have included the Cobra, GT and 5.0 series. The early 1990s builds of the 5.0 included the standard T5 transmission builds. While technologies have been upgraded, what has not changed is the design specs. Ford and its appointed transmission manufacturers have kept the integrity of the Mustang transmission in tact. Buying used Mustang gearboxes for the right price can make any transmission replacement easier. Spending too much money buying a rebuilt, remanufactured or reconditioned gearbox is not always worth it.
Performance is one thing that buyers of transmissions place a lot of value in when changing out a defective unit. A gearbox that has trouble going from second to fourth gear is the sign of a bad build. Some buyers of transmissions are sucked into low price guarantees that are found through auction websites and classified advertisements online. The promise of a low price can be disastrous if a warranty is not supplied. All GotTransmissions.com warranties that are underwritten includes coverage for most used T5 transmission parts. This provides an additional assurance to Mustang vehicle owners, body shops, mechanics, salvage companies and others buying a manual 5-speed transmission online.
Mustang T5 Transmission Price Quotes
Prices can always change in the auto parts industry. This is one reason why it's hard to find prices printed online from reputable dealers. The quotes process is a preferred strategy in use by some sellers as well as this resource online. Submitting a request for pricing does not take a lot of time here. Using the drop down box on this page, enter the year and make of the Mustang that needs a T5 transmission replacement. This basic information is used to generate low price quote. A toll-free number is optionally supplied if phone processing is the preferred method of price delivery. All warranties that are provided with the Borg Warner or Tremtec designs in the company inventory are included in the purchase price of every transmission for sale.