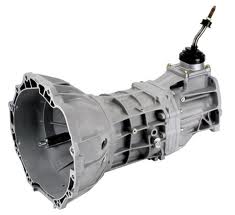 Saturn was a big part of General Motors through the 1990s and 2000s. This passenger car company developed into one that ventured into SUVs before the closure of this brand. One thing in common with all of the vehicles that were distributed was the quality of the transmission. GM is known for putting top of the line parts in its automobiles. The Saturn line was assembled in Spring Hill, TN. We're able to buy versions of a Saturn automatic transmission and sells these units for less than other dealers online. That's our http://www.gottransmissions.com difference.
You can find an assortment of used assemblies for sale right here online. We have the S series, L series, Vue, Ion, Sky, Relay, Outlook and Aura in stock. You can find just the automatic version that you want at a price you can live with. How we obtain this inventory for sale helps each customer to benefit. We've partnered with some of the leading companies that distribute to the auto industry. This helps us achieve a broader inventory range for the number of transmissions that you'll find for sale here. We put forth the effort that few do as online sellers.
Saturn Automatic Transmission in Stock
The 25 years of development for Saturn has left a lot of auto parts in the GM inventory. What is not being used was switched over for sale in the General Motors extension of the Saturn vehicles. This has enabled our company to take immediate advantage of our partnerships. We acquire manual and automatic units to help provide the variety that purchasers expect. We're not a typical warehouse company that holds product for other manufacturers. All that is sent out here is shipped from our company and purchased for sale to customers. We even pickup the cost of freight for the gearbox assemblies that are sold online and offline.
The closure of Saturn has helped us build our offerings for mechanics, warranty companies, dealerships and others that make auto parts purchases online. Through our own innovations, we're added incentives that help to prove our quality in what we bring in for sale. Things like parts warranties, expedited shipping and evaluations of our inventory help us maintain our company standards. None of the 4-speed, 5-speed or other units sold here are ones that fail during or shortly after installation. We allow people that purchase from auction sites to continue to support the companies offering high mileage and low quality transmissions for sale. We're a professional dealer and our customers expect professional service. We never stop improving or taking care of auto parts customers.
Saturn Automatic Transmission Quotes Online
The quote system you'll find for use on this page has been built for speed and accuracy. We're one of few dealers able to quote instantly online. Choose the transmission you need from the drop down box and our system takes care of the rest of the work. If you want to call us, we offer a fast and easy toll free number for your convenience to help you order quickly.