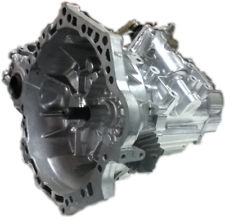 Used Toyota Rav4 Transmissions for Sale
Rav4 is one of the many sport utility vehicle brands offered by the Toyota company. This series was launched in 1994 as one of the first national mini SUV brands. The performance and sales success with this vehicle series has created more interest in replacement motors and used transmissions. Got Transmissions is one of the largest Internet resources to locate used Toyota Rav4 transmissions for sale featured low sticker pricing.
There have been multiple engines used inside the Rav4 that correspond with transmission changes. The change over to the crossover SUV design made it possible to introduce both 4×2 and 4×4 builds. The standard four-speed automatic gearboxes are the foundation transmissions for Rav4 SUVs. These are by far the most common type that is requested as used condition assemblies.
Rav4 Transmissions: CVT, Four-Speed, Five-Speed or Six-Speed
Most of the early designs borrowed from the Corolla. Because this best-selling car series lead the way for Toyota, a percentage of parts were used to build up the new brands. This caused a change in the transmission types. Toyota introduced the optional five-speed manual gearboxes as one shifting change. This was matched in more recent years with the entrance of six-speed and CVT types.
When replacing a Rav4 transmission, a parts buyer should be conscious of the mileage count. A used gearbox is only as good as the retailer that sold the unit. There are some quality issues that are found with older gearbox brands in all speeds. Got Transmissions is one company that specializes in locating most cost effective units from distributors and still providing a sale price structure.
How to Buy Used Toyota Rav4 Transmissions Online
Virtual price quotations are a method of delivery for sticker pricing in use here. A choice is offered to consumers who plan to make a used transmission purchase online. A simple review of prices is now supplied through a quotes tool. This is located on more than 1000 pages on this website. Access to the quotes provides no doubt in the sale price and other incentives that are provided.
A toll-free phone number is always in use through this resource. Any Rav4 SUV owner, parts buyer, mechanic or other purchaser interested in quotes can call the number setup for U.S. use. Any build that is in stock and promoted is easy to quote using the phone number provided. No person is without parts warranty or rapid shipped when using GotTransmissions.com as a used transmissions supplier.