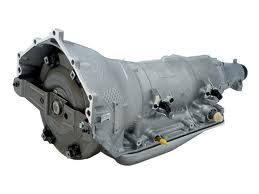 Need Transmission Parts? Buy Yours from Got Transmissions
The development of the transmission has furthered the auto industry. All vehicles need an operating gearbox. The older manual transmission were used until the 1980s. These were usualy 3-gear types that were used with a column attached to a steering wheel. "Three on the column" is how many mechanics referred to older transmission types. The development of the automatic transmission furthered the shifting patterns that are now in widespread use today. The transmission parts that are used are a mixture of made in the USA and global manufacturing.
All gearboxes use fluid to provide lubrication to the gears. Without operational gears, it's impossible to shift when driving. A slipped or missing transmission is often due to gears that have deteriorated. The parts that work together makeup the complete tranny that you can find inside all automobiles. The Got Transmissions resource is a top seller of used assemblies online. Not only are the parts verified, the mileage and the exterior condition are too before sale. Parts from a leading resource can help you on your transmissions quest.
Transmission Parts and Cores
Did you know that most companies have a core charge? This is one way you get trapped as a consumer. You have to pay to ship the core to the company where you purchased your gearbox. If you don't do it, you don't get the price savings. Some consumers don't figure this cost into the purchase price but they should. A core charge is common with Internet retailers too. This is one reason why some love eBay and Craigslist to find deals. There are no core charges. There are no warranties. This is not even close to a GotTransmissions.com deal.
A low priced unit sold here is coupled with freight-free policies. What this means is that you can order your tranny for a discount. The price savings are furthered by shipments free of charge. This reduces the overall price that is charged by hundreds of dollars. This can help in more ways that one. Buying your replacement automotive transmission from a reputable dealer is how you save money. Getting a two-year limited warranty is a standard practice here.
Used Transmissions Parts Cheap Online
Now you know how to buy parts. You know how to buy a complete assembly. Take charge and get a discounted price quote. It takes 10 seconds of your time. Ford is sold here. Chevy is sold here. Dodge is here too. Mercury, Lincoln and other brands are offered. You have nothing to lose. Get unlimited quotes here online. Ask each customer service representative about other discounts. Got Transmissions is a top transmissions retailer for a reason. Find out why.