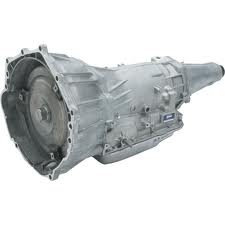 GM added a host of new transmissions in the 1990s. The investments in the electronic controls paid off for several vehicle brands. The creation of the 4T60 in 1991 helped introduce a new level of V6 compatible gearboxes. The later development towards the end of the 1990s produced the 4T65E series of builds. Got Transmissions is one of the most trusted GM resources to find used 4T65 transmission units online.
The technology was upgraded in 1997 as the 4T65E was built. This was the replacement for the 4T60E series that was phased out of most Buick vehicles. GM configured its late model gearboxes to be compatible with more than one vehicle brand. This reduced the costs for outsourcing and kept the manufacturing in-house in selected service centers.
4T65E Transmission Preowned: Four-Speed Electronic Controlled
A large percentage of transmissions built by GM since 1990 are heavily featured with TCM controls. These units have been used in most Oldsmobile, Saturn, Buick and Chevy vehicles. While the 4T65E has been phased out since 2011, these were replaced by the 6T70 assemblies for the U.S. market. Any buyer hoping to find inventory in stock here will be pleased with the price and the inventory numbers.
Any buyer requesting the four-speed builds that are found here in stock will find quality. This means that any Venture, Monte Carlo, Intrigue, Malibu, Grand Prix or Lumina vehicle owner will be happy with the inventory provided. There are other compatible builds and low pricing is a must for each buyer here online. Inventory acquisition efforts keep the inventory huge here for U.S. buyers.
How to Buy Used 4T65E Transmissions
There is an easy process of conducting purchases through GotTransmissions.com. A first step is to validate the sticker pricing. Because dealer costs can change, an automated system for developed price quotes has been added to this resource. This means that every person has the power to view pricing online. The quotes system is built at the top of this page with up to date pricing.
A separate toll-free number is in place here for alternate contact. A support staff is trained to give out helpful information. This information does include pricing although can include other support. Things like searching VIN numbers for compatibility and delivery times are important to transmission buyers. The low prices and no cost warranty program for GM transmissions are added bonuses found here.