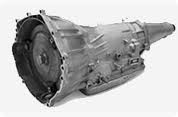 Sonoma is the nameplate for GMC trucks in the North American market. These compact trucks were originally designed in the early 1980s. The S15 was the counterpart to the Chevy S10. GMC did not use the Sonoma name until the 1991 year. Got Transmissions is one source to find used GMC Sonoma transmissions at good prices. The OEM inventory in stock helps thousands of parts buyers each year.
One of the very first gearboxes installed in the original S15 trucks was the three-speed THM200C. This go-to turbo hydra-matic assembly was used in most early 1980s vehicles at GM. The development of better technologies in the four-speed gearboxes helped the S15 trucks to use the 700R4. This transmissions is likely the most requested unit. The actual Sonoma nameplate editions relied on the 4L60 and its electronic counterpart.
Used GMC Sonoma Transmission: Manual or Automatic
There were more than three or four-speed assemblies used in the Sonoma. General Motors started to provide more gearbox types from other builders. The five-speed gearbox was born out of necessity in the light-duty truck market. The New Venture Gear company was selected to supply multiple manual assemblies for Sonoma trucks. The NV1500 and NV3500 are two examples of the popular builds.
Other notable GotTransmissions.com inventory here are the Muncie HM290 and the Borg Warner T5. The combination of automatic and stick shift editions has created a larger truck transmissions resource online. All of the builds that are promoted through the company warehouse are warranted against breakage. This means that no person buys junk transmissions for sale here.
GMC Sonoma Transmissions Price Quotes
Quotations for prices are always displayed through the database tool on this website. Got Transmissions has invested into digitized tools that distribute sticker pricing. Any GMC transmission build that is available in the U.S. is easily quoted online. What this means is that phone calls can be reduced or eliminated. Discovering the final selling price of a gearbox is quite simple here.
A phone quotes option does exist for U.S. callers. Any person who dials the listed toll-free number on this page gets immediate access to gearbox prices. Any build in stock or procured from third party resources can be quoted. A person can always speak with a representative and receive answers to any question. Data that is not listed on this page can be delivered by phone.