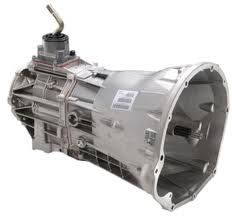 The Dakota is one of the popular trucks produced by Chrysler. The Dodge brand of pickups has a long history within the U.S. auto market. There are good pairings of engines and transmissions in the Dakota series. While the Ram gets a lot of attention, Dakota truck owners know the quality of each gearbox installed in pickups. Got Transmissions offers a trusted way to buy a 2000 Dodge Dakota transmission online.
Any person who is searching online to find a transmission resource will find out that there are actually three types used in the Dakota. The 2000 year was one of change for Dakota trucks. There were multiple gearboxes tested in this vehicle series. Most of the units were used first in the Ram and then trickled down into the secondary trucks. The 45RFE is a common four-speed build. These are part of the electronic units Chrysler produced.
Used Dodge Dakota Transmission: Automatic Four-Speed
When the 45RFE was not used, there were two other builds offered. The 44RE and the 46RE are virtually the same. The gear ratios are different and these were used at different times. A person who is researching available Dodge inventory on this resource has access to all gearboxes. This means that any build in stock for the Dakota can be purchased here. There is no waiting or matching different transmissions codes. All OEM built assemblies on this website are eligible for domestic shipments.
The Ram and Dakota trucks shared a lot of the technologies from Chrysler. Some testing was put through the Jeep series as Chrysler started to develop its own technologies. One good thing about the inventory listed here is the warranty policies. Every Dakota pickup part or accessory for sale is warranted. A generous period of protection is supplied to every buyer. All four-speed automatic Dakota transmission inventory is eligible for this protection.
2000 Dodge Dakota Transmission Prices
It all comes down to what prices are lower for most people. Some buyers spend countless hours trying to save a few bucks on a gearbox purchase. One benefit that GotTransmissions.com gives to buyers is the instant generation of pricing. There is no waiting when prices are requested through this online resource. The digitized quotes system does all of the work. A simple request through the system generates any 42RLE, 44RE or 46RE price.
Users of the website who are unable to use the online portion of the inventory finder can call customer support. The calls are paid for and feature direct customer assistance. This is essential when evaluating a used transmission purchase. Some companies hide the mileage, shipping costs and final selling price until paying is made. All costs are delivered upfront here. Every Dodge Dakota gearbox in stock is priced to sell in the U.S.